Sector 5 AC-PLUS by Anywhere Cart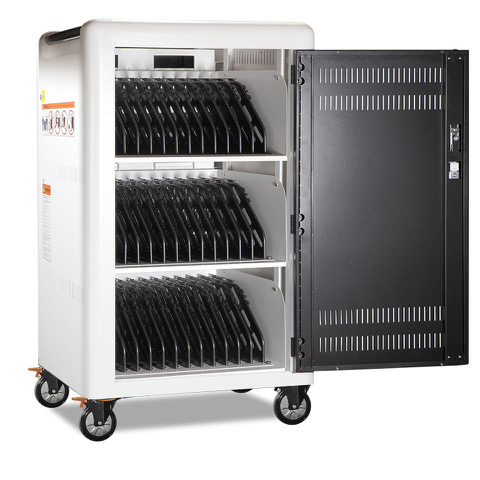 Sector 5 AC-PLUS by Anywhere Cart
36 Bay Secure Charging Cart
with 15 Minute Cycle Timer Charging System
The AC-PLUS is designed to charge and store 36 Chromebooks or tablets. It features our 15 Minute Cycle Timer Charging System, Rounded Corners with Integrated Handles, 4″ Directional Locking Wheels and Removable Device Dividers. The entire cart is UL listed and certified to the 60950-1 standard.
The Anywhere Cart 15 Minute Cycle Timer Charging System is designed to simplify charging your devices without complicated mode settings or adjustments.
Tired of cables coming loose or being pulled out? With Integrated Cable Management & Cable Clips, they aren't going anywhere.